Our Story
GoElite Travels was founded in New York City by Jeffrey S. Goins. For over 20 years, we have been assisting
clients with luxury villa selection along with complimentary concierge services.
Jeff developed his love of travel at an early age when he was called upon by high school friends to arrange
group vacations during school breaks. Word quickly spread of how Jeff would not only select the perfect villa
but would arrange a complete travel experience, from ground transportation to food and entertainment.
Jeff was so good at what he did, that those friends from high school and later on from his time at Dartmouth
College never stopped calling. Word-of-mouth has been the company's best friend. The client base quickly grew to
include celebrities, business leaders and time-starved individuals that want the perfect villa and the best that
life could offer.
Jeffrey S. Goins
"When you exceed client expectations you will be your client's travel advisor for life"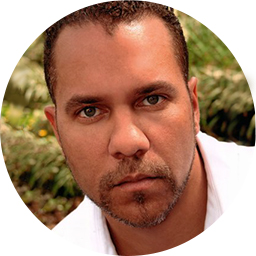 Finding the perfect place to stay starts here
Let our travel specialists help you plan your next trip. The GoElite concierge team will put our relationships around the world to work for you.
Give Us a Call at
646.543.2387
or Contact Us